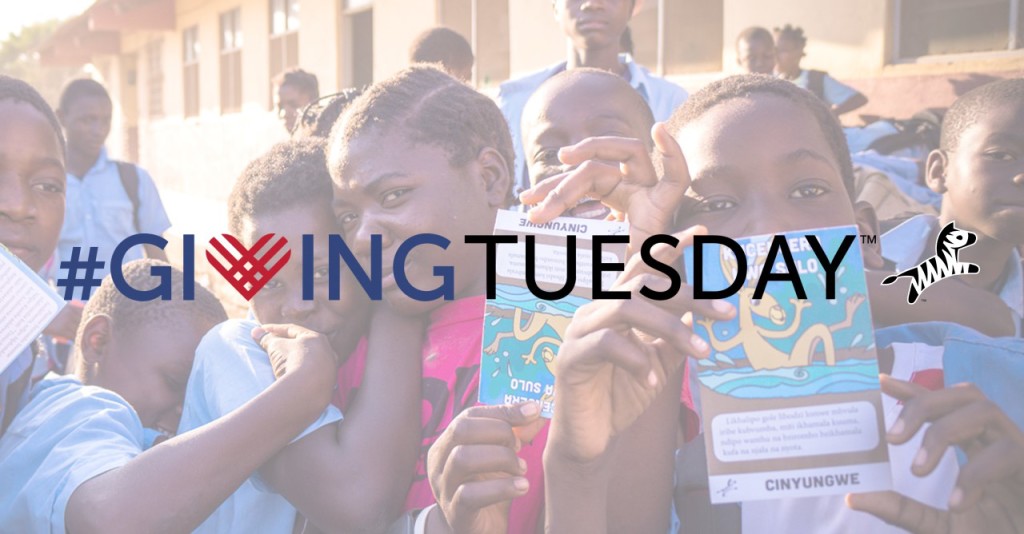 Last year on #GivingTuesday generous people like you donated more than 8,000 books to children in Mozambique. For just $10, you can give 100 books to children! These are beautiful full-color books. And our books are available to children in their own language which is very rare in Africa.
Thank you for your gift of any amount.
Celebrate #GIVINGTUESDAY with a gift of books for kids in Africa!
Black Friday! Cyber Monday! Giving Tuesday! Kick the holiday season off by giving books to kids in Mozambique. Your gift of any amount will give beautiful books to kids that they can enjoy over and over. Every dollar given to Little Zebra Books provides a book for a child in Mozambique.