"My childhood was filled with beautiful books. My parents raised me in a book-rich home where reading was central to our daily lives. Working with Little Zebra Books gives me a chance to give that same gift to children in Africa."

– David Ker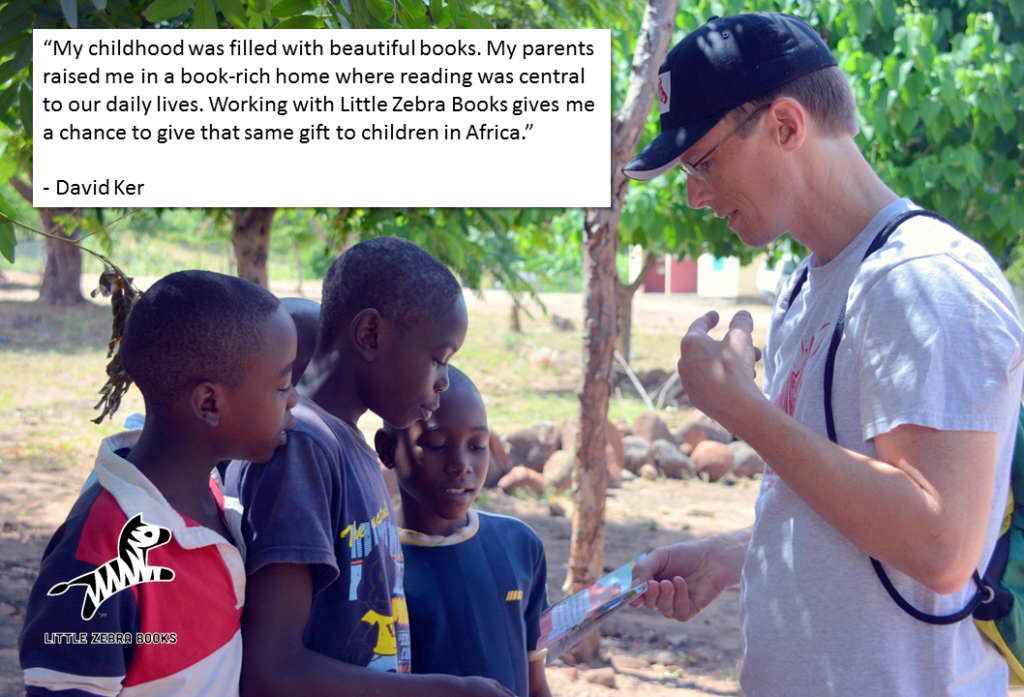 Photo: David sharing books in Mozambique (March 2014). Photo credit: Geniene Stijkel Guimbeau
A note from David Ker, Director of Little Zebra Books:
As parents we all want the best for our children. We feed them, clothe them, provide them with education and opportunities. But many of us don't realize that one of the greatest things we've ever given our children is sitting on the bookshelf. Yesterday for a few hours, my wife and I took care of the children of some of our friends. We dragged out all the books that we used to read to our kids at that age. One book in particular was in pretty terrible shape. Our copy of The Adventures of Curious George was given to our daughter in 1995 and it is now in several pieces. I can still recite large portions of that book without even opening it.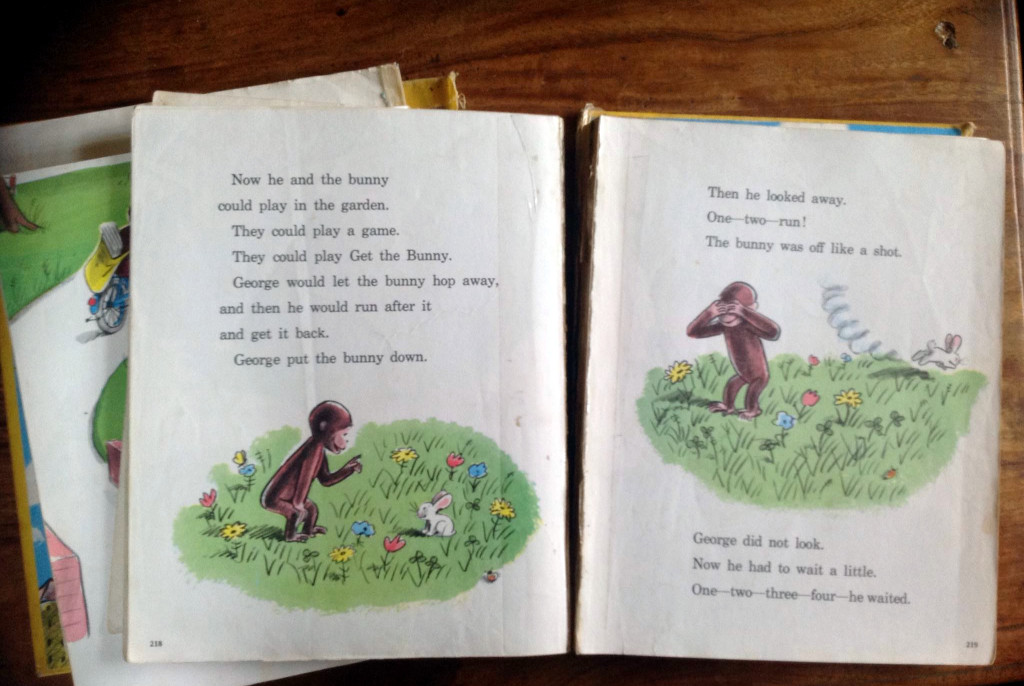 Those moments with my children when they were small were precious. And researchers have discovered that they are incredibly valuable to a child's future. There is a proven correlation between the number of books a child has in their home and academic achievement. And the impact of adding books to your home library is greatest when going from no books at home to even a few books at home. (Read this article and the research it links to for more information: Books in the Home Are Strongly Linked to Academic Achievement.) My childhood was filled with beautiful books. My parents raised me in a book-rich home where reading was central to our daily lives. My wife and I tried to create that same environment for our children. Now, working with Little Zebra Books gives me a chance to give that same gift to children in Africa.
The shocking truth is that few children in Africa have a single book in their own language at home. Children are unable to reach their full potential because they lack books at a crucial stage in their development. This is changing thanks to the work of organizations like Little Zebra Books that prioritize giving books to children in a language they understand.
Your help is urgently needed to continue this awesome work. With a gift of any amount to Little Zebra Books, you can be personally responsible for putting books in the hands of children in Africa. You can break the cycle of illiteracy and help children to grow up in the kind of book-rich environment that every child deserves.
Every dollar you give represents another book given to a child in Mozambique. Please consider giving a gift today. We need to print more books but can't due to lack of funds.
Thank you for joining us in the quest to supply every child in Africa with a home library of beautiful books in their own language.
Yes, I would like to give books to kids in Africa!
You probably don't realize the value of what you gave your child.