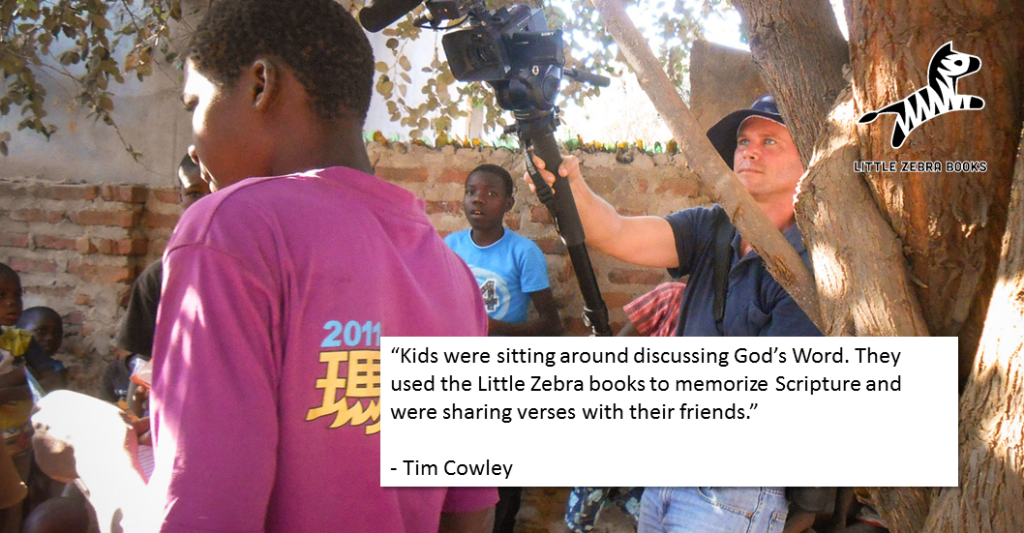 When filmmaker Tim Cowley visited the Little Zebra Books project in Tete, Mozambique, he saw firsthand the work being done to share God's Word with children. The "African Parables of Jesus" booklets are being used to share the life-changing words of Jesus with children in a language they understand. Tim spent a few days following the Little Zebra Books project around and documenting our activities. Afterwards he wrote, "Kids were sitting around discussing God's Word. They used the Little Zebra books to memorize Scripture and were sharing verses with their friends."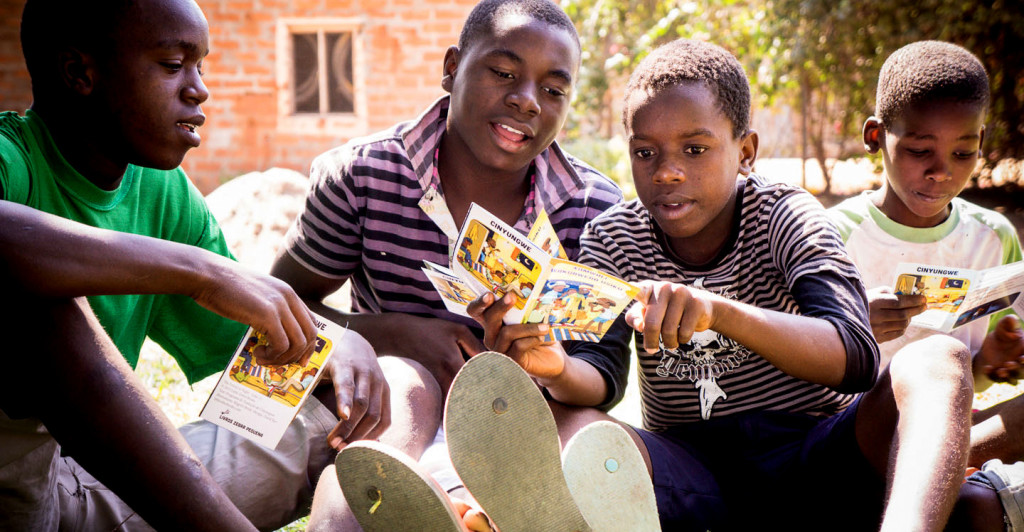 At one church that Tim visited, the children were reading the parable of the man who comes to his friend's house asking for bread. In this parable, Jesus says, "Ask, and it will be given to you; seek, and you will find; knock, and the door will be opened for you." (Luke 11:10, NET) The children not only heard these words in their own language, but they also took turns reading them. Then, as a group they memorized this verse before entering into the church to share it with the adults. What an amazing event!
Check out this video to see samples of the video that Tim shot on that day.
You can take part in this amazing ministry through a donation to Little Zebra Books. The money you donate will provide books like this one to children in Mozambique, many of whom have never heard God's Word before. They will not only hear about God's love but they will receive a book of their own to take home and share with their friends and family.
This is what it looks like when kids receive God's Word for the first time.