Little Zebra Books is a faith-based non-profit organization. That means that everything we do is motivated by our Christian faith. As a Christian, you might wonder why we publish literacy books and children's folktales. Shouldn't we be focusing on sharing God's Word instead?
We're going to share an example of the secret meaning behind one of our "non-Christian" books that might surprise you.
The Blessing of the Beans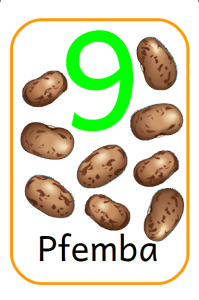 Our most popular book is about beans. It is a very humble book in a lot of ways. Just the numbers 1 through 10 together with clipart of beans. While we often spend hundreds of dollars on the artwork for a new book, the Bean Book was created with free clipart in a few hours.
And yet this book is leading a revolution in Mozambique. Through this book we are showing children for the first time that they can read and understand books. Children often go to school and learn to sound out Portuguese even though they only understand a few of the words they are reading. When they read their own language, they understand what they are reading and it is an amazing experience!
1 John 3:17 says:
If anyone has material possessions and sees a brother or sister in need but has no pity on them, how can the love of God be in that person? (NIV)
Those of us who work in Africa have seen the terrible human toll of an educational system in which children are forced to learn in a language they don't even speak. Kids spend most of their time in school either bored or bewildered. Bright children who should be challenged to learn are instead convinced that they are failures because of a language barrier. The Bean Book is an attempt to confront this injustice and do good for some of the most vulnerable members of society. We believe every child has the right to learn in their own language. Christ's love compels us to stand up for children, "the least of these." (Matthew 25:40)
When you support Little Zebra Books, you are helping us to take a stand against institutional injustice in a way that demonstrates Christina compassion.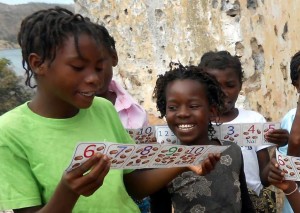 If you are not making Little Zebra Books a part of your regular charitable giving, please consider starting today. Your generous support of Little Zebra Books helps us share the Bean Book and many others with thousands of children in Mozambique. Consider making a donation of any amount now.
The secret Christian meaning hiding in a book about beans