Join us Sunday, April 23 for our 3rd annual readathon.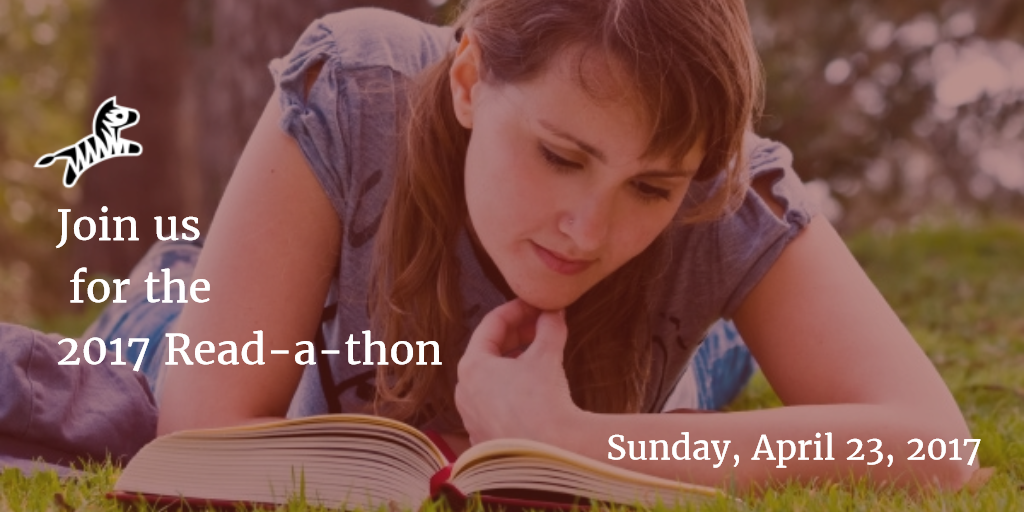 On Sunday, April 23, people like you all around the world who are passionate about the cause of Little Zebra Books are going to be spending the day reading books. This is the biggest fundraising day of the year for Little Zebra Books. It is simple and fun. And what we do on that single day will impact children in Mozambique for years to come.

Donate to the Read-a-thon
Join the Read-a-thon
The readathon requires three things from you:
Sign Up! Let us know that you'll be reading with us on April 23.
Speak Up! Tell your friends about why you're reading for Little Zebra Books.
Read Up! Enjoy a wonderful day of reading.
Five people like you joined us last year, and their friends donated more than $5,000! Before the readathon, you will send out an email or a link on Facebook telling your friends what you're doing and how they can support you. You'll be surprised how many of your friends will respond. Last year, Sally sent a single email to her friends and they responded by donating $700 in one week. One busy hockey mom raised $500 while her son was at a tournament.
Imagine the impact of 24 people reading on that day! Thanks to our efforts, thousands of more children will receive beautiful books of their own.
You can do this! But it means stepping out of your comfort zone. Will you help us? Together we are sharing life-changing books with children in Mozambique.
Sign up today for the 2017 Readathon
Instructions will be mailed to you.
If you would prefer to donate instead, click the link below: