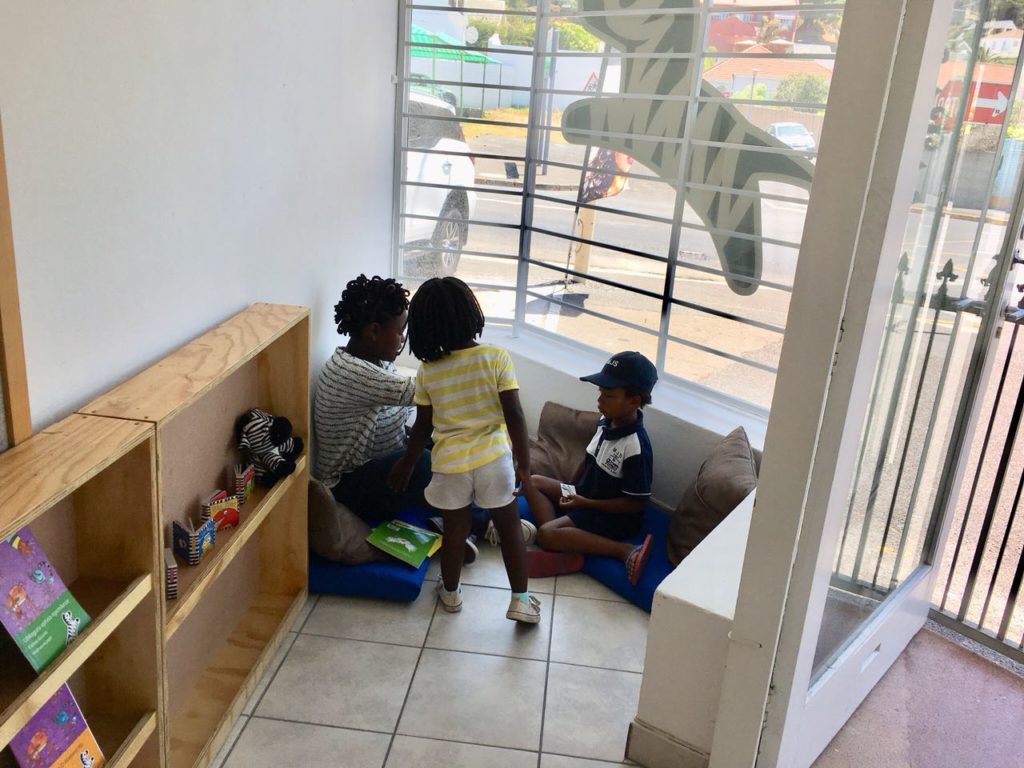 In January 2018, Little Zebra Books opened a reading room for children in Muizenberg, South Africa. One of the features of the reading room is a book club, offering books for children in all 11 languages of South Africa. Parents are already beginning to sign their children up for the newly-formed book club.
Tana*  (5) just started preschool at the primary school across the road from Little Zebra Books' reading room in Muizenberg, South Africa. Because of a train delay, her father was an hour late picking her up from school. As they were walking back to the train, they met Nwabisa. She noticed that Tana was upset, and invited them in to the Little Zebra Books reading room.
Tana quickly cheered up when Nwabisa began to read her a funny folktale called 'Maguru Gives Legs'. It is the book of the month for Little Zebra Books' reading club.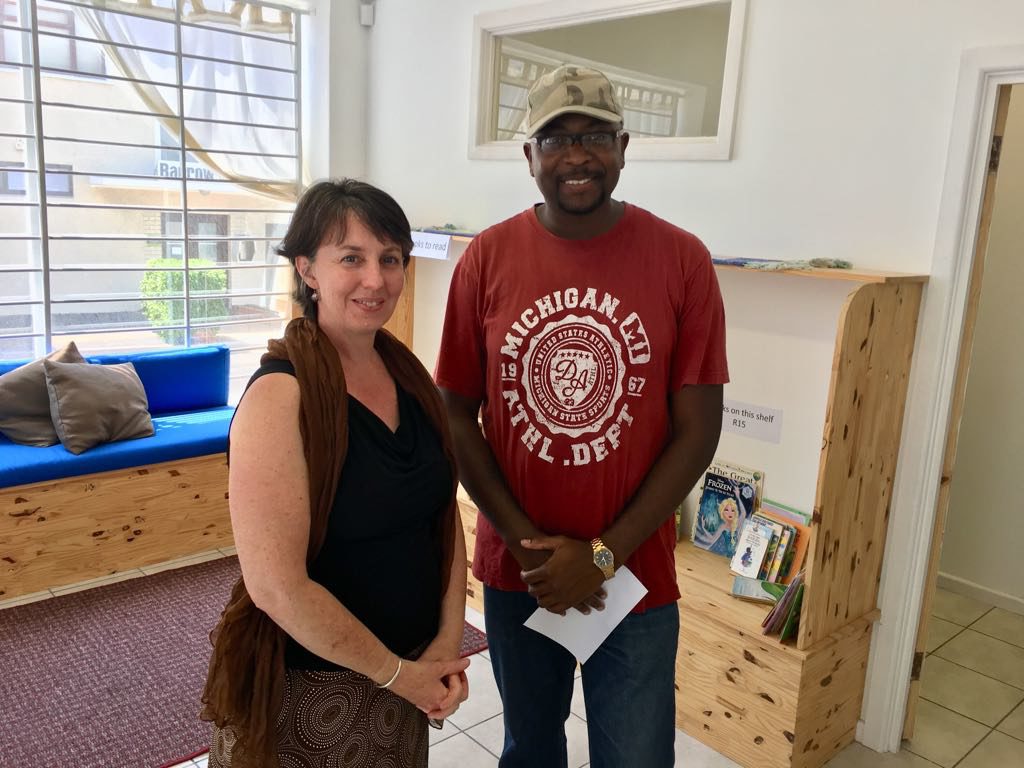 While Nwabisa was reading with Tana, her father had a very good talk with Hilary about the importance of having books for children. Chezo is from Nigeria, and his wife is South African. They speak many languages at home. The children are learning English at school, while Chezo and his wife speak Igbo and Afrikaans. He signed Tana up for the reading club, and she received her own book to take home.
Thank you for making a generous gift today. When you support Little Zebra Books, you are sharing beautiful books with people like Tana and her father, Chezo.

* All children's names are pseudonyms.
New Reading Room Shares Books in South African Languages