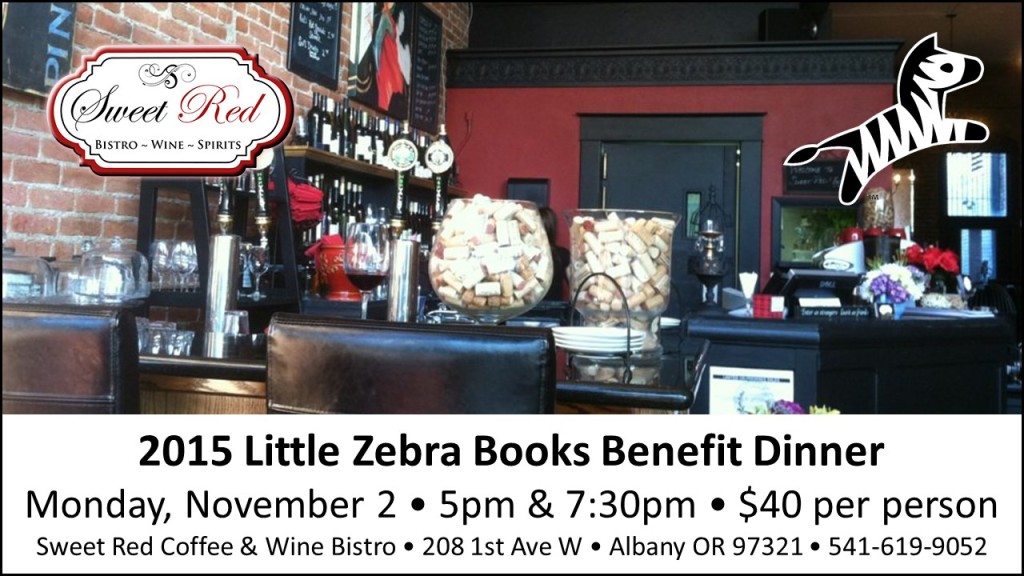 Update: The Benefit Dinner was a huge success! Stay tuned for the results of this amazing evening.
2015 Little Zebra Books Benefit Dinner
Monday, November 2, 2015 • 5pm SOLD OUT and 7:30pm • $40 per person
Sweet Red Coffee & Wine Bistro
208 1st Ave W • Albany OR 97321 • 541-619-9052
The evening features a lavish 5-course dinner with live jazz, door prizes, and inspiring stories from Africa. Little Zebra Books produces beautiful books for kids in Africa, distributing them to children who have never owned a book in their own language. Special guests, David & Hilary Ker, will be visiting from Africa to share stories of the life-changing power of books for children.
Guests will be invited to take part in funding a new storybook for children in Mozambique.
Little Zebra Books Benefit Dinner 2015