INSTRUCTIONS: Click the button above to fund a mobile library in Mozambique or see below for more giving options.
This slideshow requires JavaScript.
Join us as we start 20 new mobile libraries in Mozambique!
Children can't believe their eyes when the Little Zebra Books reader opens her bag, and pulls out one of our beautiful books. Then when she begins to read, children are delighted to discover that the book is written in their own language!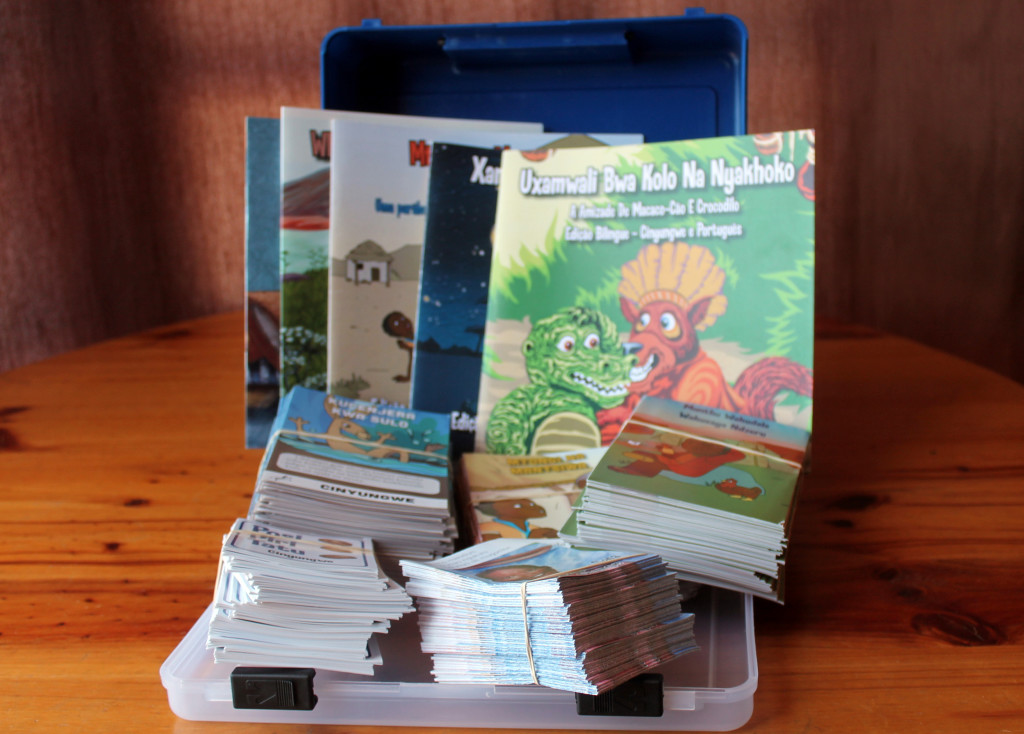 Each mobile library will contain:
Five high-quality books for an adult to use with a group of kids
Hundreds of small books for kids to take home
Little Zebra Books is producing mobile libraries as a way to tackle the serious lack of children's books in African languages. Most kids in Mozambique grow up without a single book in their own language. You can help us change that! Each book features gorgeous full-color illustrations and delightful stories from the children's own culture. We also produce a series of amazing Bible-based books in which Jesus' parables are illustrated as if they happened in Africa.
We urgently need your help today to fund this project. For $60 you can completely fund a mobile library. These libraries will be used by hundreds of children in places like Mpadué, Canangola, Tete, and Cateme.
Fund a mobile library
Fund individual books
For every $10 you give, we'll be able to place a beautiful full-size book in a mobile library.
Choose your own amount
MULTIPLY YOUR GIFT! Click on the Email – Facebook – Twitter buttons below and tell your friends that you gave. Your friends are much more likely to give if they see that you gave.
DISCLAIMER: The mobile library program is new and we can't guarantee how the books will be used. But all funds raised for this project will be used to provide children in Mozambique with access to books in their own language. Number of books in each mobile library is approximate.