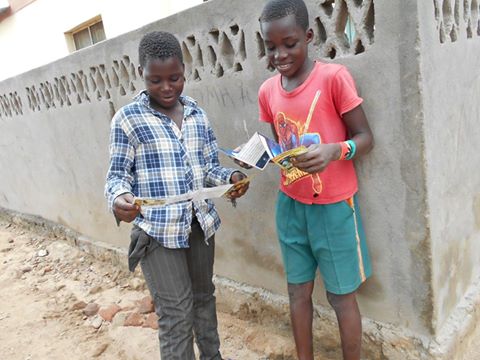 At Little Zebra Books, we prioritize giving books directly to children. Read this encouraging report from Veronica in Tete, Mozambique:
"Rufaro and Manesso like to get new books. They really like the Friend at Night book. I don't quite know why they like it so much. It might be because it talks about Jesus. They like the parables. They also like that it talks about bread, I think. They read well and really like to read. They ask for new books all the time. They have younger siblings as well who always play together. Sometimes they read to them too."
For children to become confident readers, they need lots of books with a wide variety of content. Little Zebra Books publishes everything from simple wordbooks to longer more complex folktales. Our goal is that from now on Nyungwe-speaking children will always have access to a rich variety of reading material in their own language.
"I don't quite know why they like it so much."