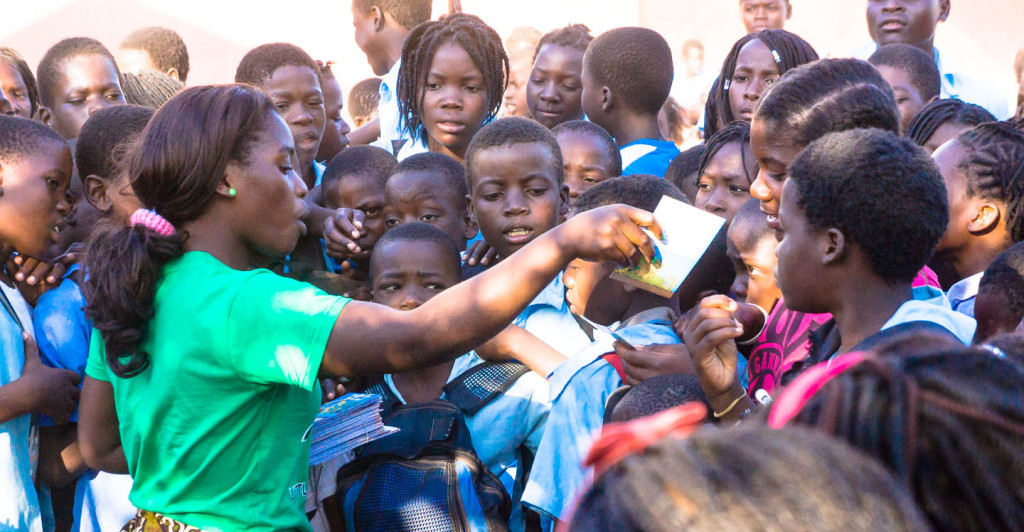 If you need books in African languages, Little Zebra Books can help. We produce and distribute beautiful books in African languages that are designed to be read and shared by children. The best part is that all our books can be freely used, adapted and translated.
Below are the three most common ways that we can help you to get wonderful books in your language. If you still have questions, please contact us.
1. Translate one of our books on the African Storybook website.
Our partners at African Storybook Project have created a fantastic online system for creating books in any language. Little Zebra Books shares all our school-based books with African Storybook. This includes our traditional folktales and animal stories. By using their system, you can translate the English or Portuguese version of our stories into your language and then download it as a printable PDF.
Our most popular book on ASP is "Why Hippos Have No Hair" which has been translated into more than 12 African languages.
Check out our books: In English or In Portuguese.
2. Translate one of our African Parables of Jesus using a downloadable PowerPoint.
For our church-based books, we are creating PowerPoints that can be downloaded  and translated into your language. These should be ready by the end of September 2015. The books will be formatted as A4 landscape files that can be printed at your home or office.
Please contact us if you'd like to be contacted when these books are available.
3. Become a new Little Zebra Books project.
We accept a small number of new projects every year and we work closely with them to produce and distribute books in their language. Goals for these projects include translation and production of a small number of books. Examples of these are Chuwabo and Lomwe in Mozambique which have each produced four books so far in 2015 and have received shipments of several thousand books.
Here's what we look for in a new project:
A current, active literacy project of some sort.
A contact person who is a good communicator.
A less-developed African language.
An active social media presence.
The ability to promote fund-raisers.
If you think you might qualify, contact us! We'd love to talk to you about ways that we can collaborate.
New projects that display evidence of good progress during the first year will be considered for full project status including the supply of thousands more folding books. Currently, we have only one full project: Nyungwe in Mozambique which to date has received more than 50,000 books.
Still got questions?
How can I get Little Zebra Books in my language?