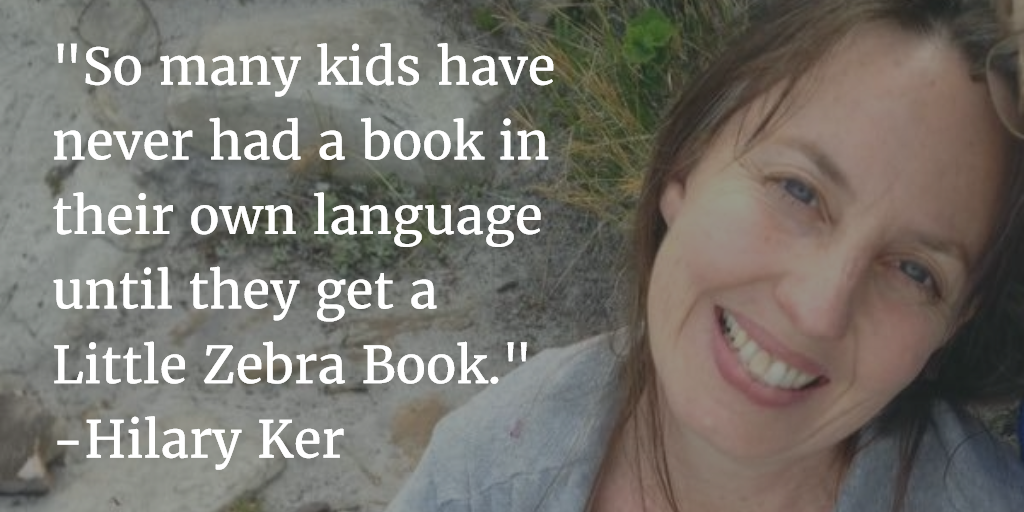 Join me for the Little Zebra Books read-a-thon on April 23!
If you're like me, good books have had a profound impact on your life. Help me to support Little Zebra Books so that children in Mozambique can have beautiful books in their own language, too.
On April 23, I will be spending the day reading biographies of people who made a difference in their world.
Here's how you can take part:
READ! Sign up to be a reader here and get your friends involved, too
DONATE! Click on the link below to support my fundraiser. All proceeds go directly to Little Zebra Books. Help me reach my goal of R5,000!
***Everyone who donates can suggest a biography for me to read—I'll do my best to read at least part of it that day.***
SHARE! Let your friends know about the awesome work Little Zebra Books is doing giving books to kids in Mozambique.
Thanks for your support!
Hilary
Click here to donate to the readathon!