Little Zebra Books is growing. Help Hilary build an administrative and design team that will help bring our books to more children in more countries.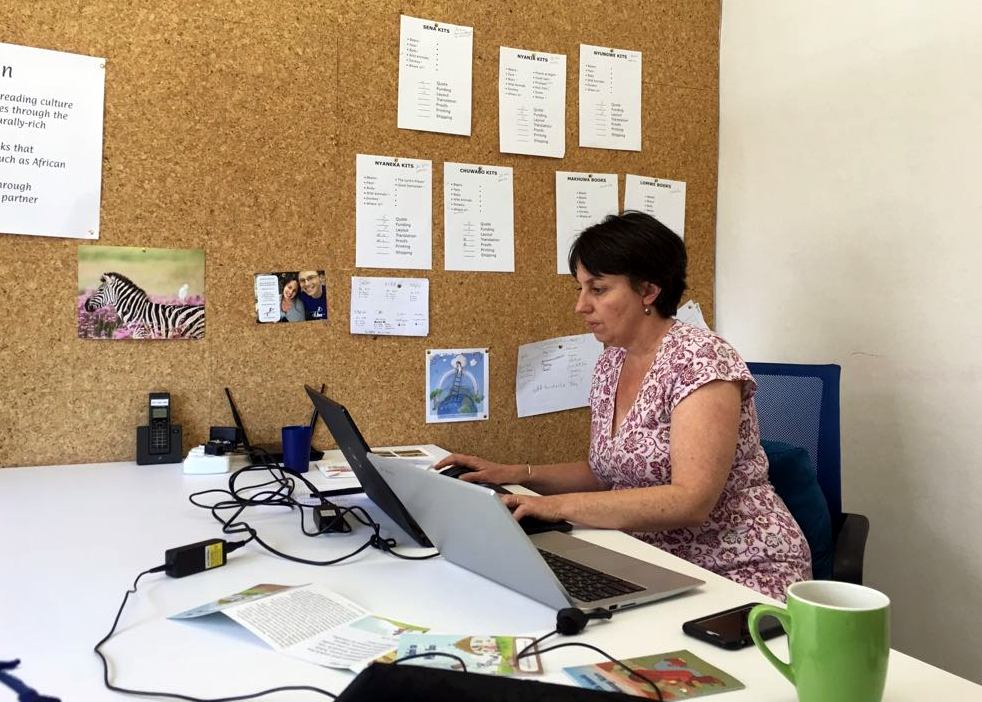 Currently, Hilary is responsible for almost all administrative and design work at Little Zebra Books. In 2018, we need to hire people to help her expand the work being done by Little Zebra Books.
With your help, we can hire four new people to begin bringing our books to even more children in Africa.  Your donation of any amount will help us to expand into countries like Zambia, Botswana and South Africa, as well as continue to bring books to children in Mozambique and Angola.
Note: If we can raise $7,500 by December 31, 2017, we can start building a team right away in January.
Update: (December 15): Generous donors have already contributed $2,430 toward this exciting project. Help us get to our tipping point goal of $7,500 with a donation of any amount.
Thank you for your generosity! Choose your amount below.
For other giving options such as sending a check, visit this page: Give to Little Zebra Books