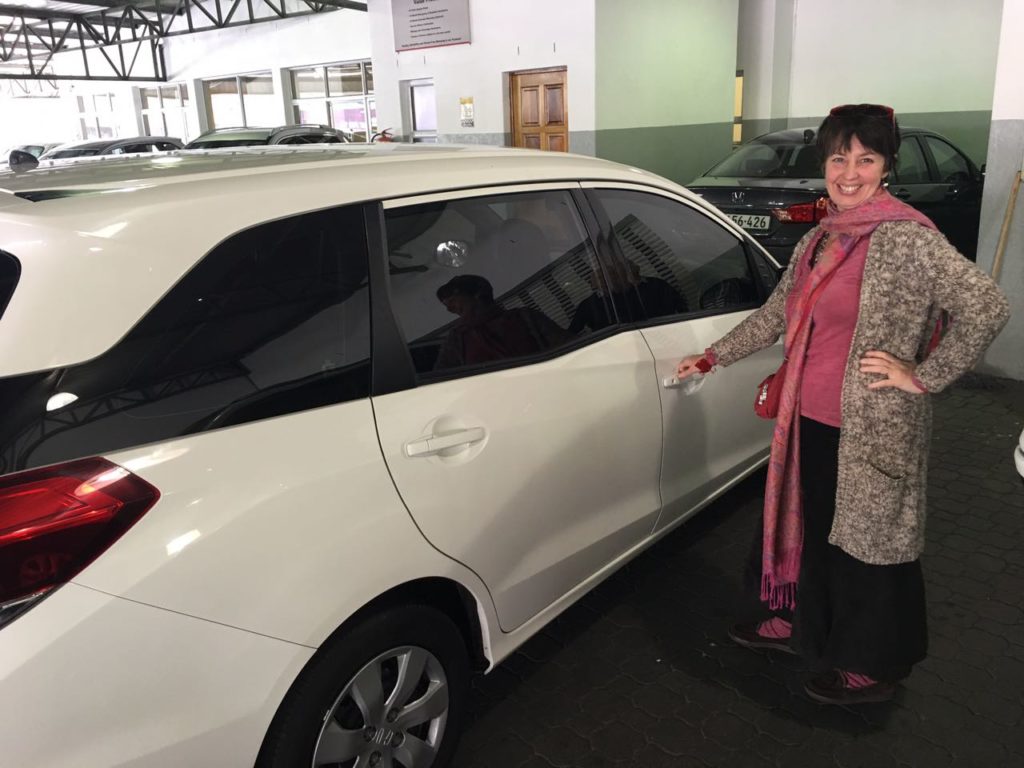 David and Hilary Ker serve as volunteers with Little Zebra Books. They receive no salary but rely on donations from generous donors who give so David & Hilary can work in Africa. The Kers currently need to buy a car. Your gift of any amount can help get them on the road.
A letter from David and Hilary:
We have been without a car now for almost three months. Through a combination of car rentals, public transportation and a lot of walking we are getting where we need to go. But we really feel we need to get a car as soon as possible. For example, just this week we were  almost mugged on the train. Thankfully I was able to pray for the man and he left us alone. But I don't really feel using the train to get to Little Zebra Books is a smart choice for us.

Thankfully, we think that God has directed us to a very good car for our family. It is a 2015 Honda Mobilio (see picture above). It seats seven people comfortably and is new enough that we feel it will be able to serve us for many years.

Generous donors have already given half the amount need toward this car and we need about $7,000 to make the purchase. If you would like to donate toward this car we would really appreciate it.
We know that ultimately it is God who provides for us so thank you for your prayers as we see God meet our needs every day.
Help buy a car for the Kers
* Note: Car part sponsorship is for entertainment only. Your donation will be used toward the total price of the car which may not include the car part you suggest.
Send a check
Checks can be mailed to:
Little Zebra Books
17595 Harvard Ave, Suite C235
Irvine, CA 92614
Include a note indicating this is for the "Ker Car Fund".