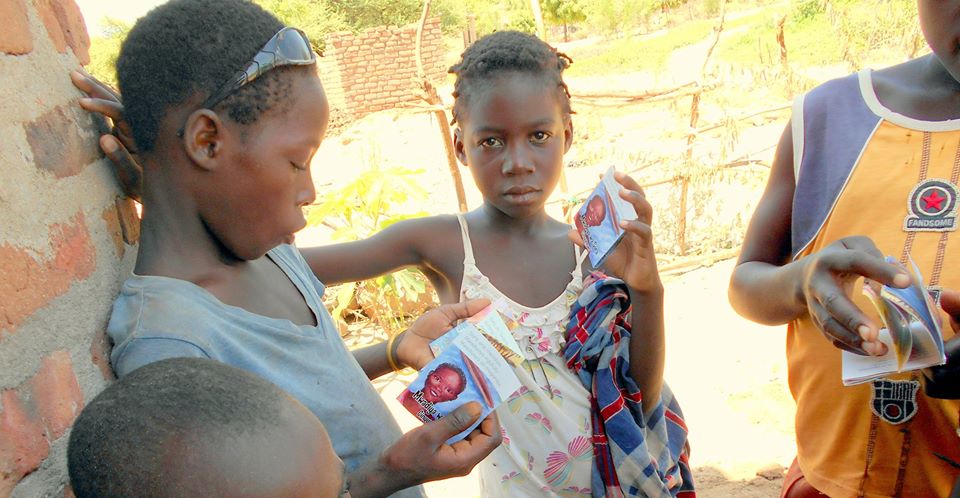 Sara's brother came running to find her. "They're reading a story about you!" When Sara arrived at the community reading event, she received a copy of her very own book, called "Sara's Canoe." In the book, Sara helps people and animals to cross the river in her canoe. After reading the story, she said, "I am a good person in this book! I helped everyone! I even helped the animals!"
"Sara's Canoe" is just one of our new books that is available in two formats: a pocket-size book for children and a large-size book suitable for reading aloud in groups.
Thank you for supporting Little Zebra Books and making special moments like this possible for thousands of children like Sara.